Instagram is a prime social media platform launched in the year 2010. Now, a user can easily record a video via instagram reels and post it to Instagram. It is a beautiful and fast way to share your life with your family & friends. A picture uploaded on Instagram can be shared on different social media platforms like Facebook or Twitter. It is the #1 platform for inspiration. From styling to photography, fitness, you name it and you may get inspired. In simple language, Instagram is a timeline of your memories and a new way to see the world.
Using Instagram can improve communication with people, and it gives way to the artistic ability of a person by taking pictures. It has proven to be a medium for many brands to drive sales and change their followers to customers. It gradually grew in terms of its visibility and the added benefits helping so many people to create and share their unique content. They always put their users first and value craft along with simplicity.
Instagram is emerging to be an eminent platform for small and established brands. According to Instagram Business for about 60% of people say they are able to discover new services and products on Instagram. For more than 200 million+ Instagrammers visit one business profile per daily. Get recognized as a business on Instagram with the help of a wide variety of features available. With your business on Instagram, you will be able to get insights for your stories, posts, and followers. Get real-time metrics throughout the day.
Email us at nayan@sociolabs.in or call our sales team at +91 96507 50546 for any digital marketing service including SEO, Web Designing and Development, Content Marketing, and Social Media management. If you want, you can also fill up the form to get a callback from us or ask any query.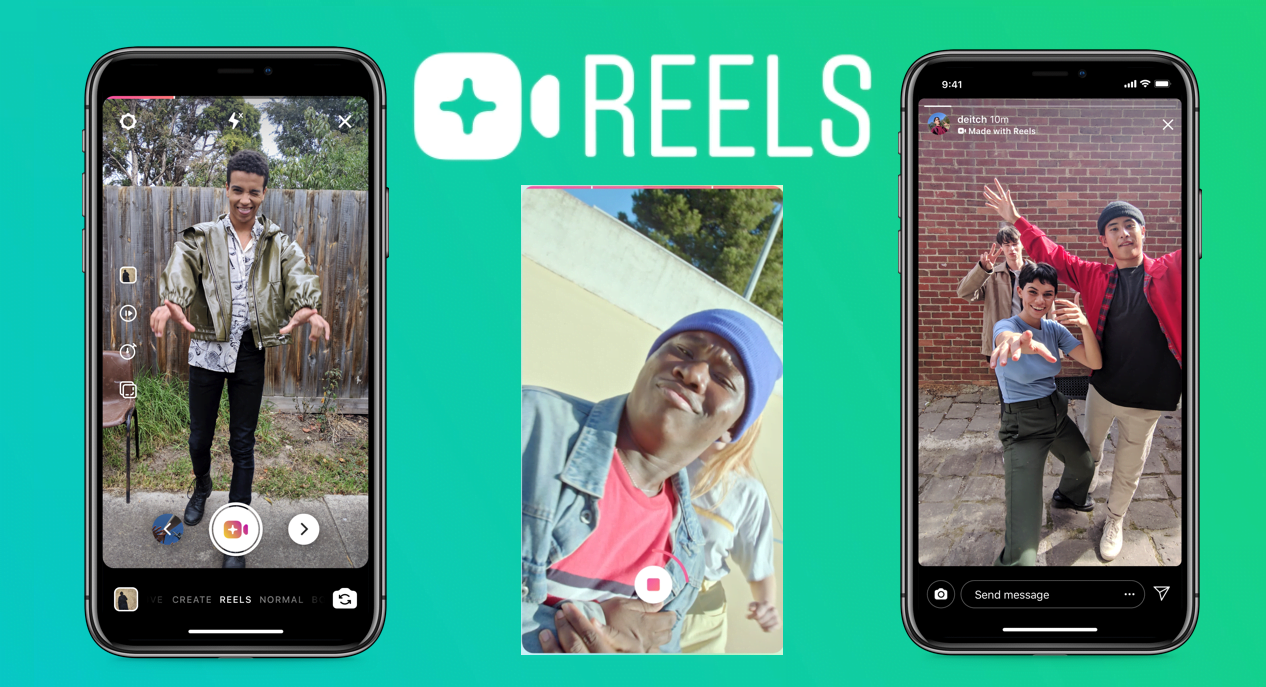 We will guide you with some tips to excel in the game of Instagram Business.
Show your followers unique and quality content.
Try Instagram Stories, they are displayed at the top of the follower's timeline which will make it easy for the brands to capture the attention. Try to capture behind-the-scenes content, tag other accounts in stories for influencer marketing, or use different content types like a boomerang and live video to connect with your audience.
Instagram IGTV is a feature that will allow any user to upload long duration videos to the platform. The biggest advantage of using this feature for brands is that it will leave plenty of space for creativity as a brand will be able to put a video from 60 seconds up to an hour-long.
Build your visibility with the help of relevant hashtags. Even though you can add up to 30 hashtags the best practice is to use up to 4-5 hashtags that suit your content. It will help increase the recognition of your content.
In the end, analyze your success with the help of Instagram Insights and build brand awareness amongst your targeted audience.
Instagram never stops to surprise its users every time. They have or are planning to come up with so many new features that are coming in 2020. Make your moments on Instagram fun and exciting. With features like Boomerang, Hyperlapse, and Layout already on the platform, a brand can flex their creativity by time-lapse videos or combining photos together in a single image with the help of the layout feature. Recently Instagram has introduced a new feature by the name of Instagram Reels. It is a new way to create fun and engaging content which will allow a user to create and edit short videos up to 15 seconds. If this concept sounds familiar to you than you are right, nearly everyone is comparing Instagram Reels to TikTok. Facebook planned to launch Instagram Reels to India after the ban of TikTok.
But let's see what makes this new feature of Instagram different from TikTok along with the added features and advantages.
This feature is being tested at the moment and is not available to everyone. At this time it is only available in Brazil, France, Germany & India. But just like TikTok, users apart from making a 15-second video can also add music to it from a wide variety available, they can borrow audio from another video, or add their own soundtrack. Another feature similar to that of TikTok is the timer icon that will help with your video's speed. These reels can be shared directly to your friends, can be put up in your stories, or added on the "Explore" tab of Instagram. "Explore" tab can prove to be a plus point for the brands. When tapping on this tab it now has a different column for Instagram Reels. Brands can display their products or the services they offer through reels to gain more following and trust within their existing followers. Make use of this new feature for brand recognition, generating new leads and revenues.
How do Instagram Reels work?
Users can find this new feature in the column of Instagram stories which is placed between the Normal and the Create mode. You can access this feature by tapping the camera icon and clicking on the Reel icon along with Live and Story. After launching the Reel feature, there will be four options that a user can work with.
You can select your audio by clicking the music icon from which you can select your preferred from a wide range of availability or import your original music. You will be able to crop the song and select the part you want to add in your video. 
Next, you can choose what your speed of the video will be by tapping the play icon.
Just like in the Boomerang feature of Instagram, the Reel feature also has effects or filters that you can choose from or scroll to the end and tap on "Browse Effects".
The last icon as part of the Reel feature is the timer icon. You can choose how long your clips should be. A countdown will start before the recording starts.
Finally, hold down that record button to create some amazing content. Once you are done recording you can also edit your cover photo with a video thumbnail, or you can add a cover photo from your gallery. You can check out this new feature on your Instagram Profile where your friends or your followers will be able to see what you have created for them.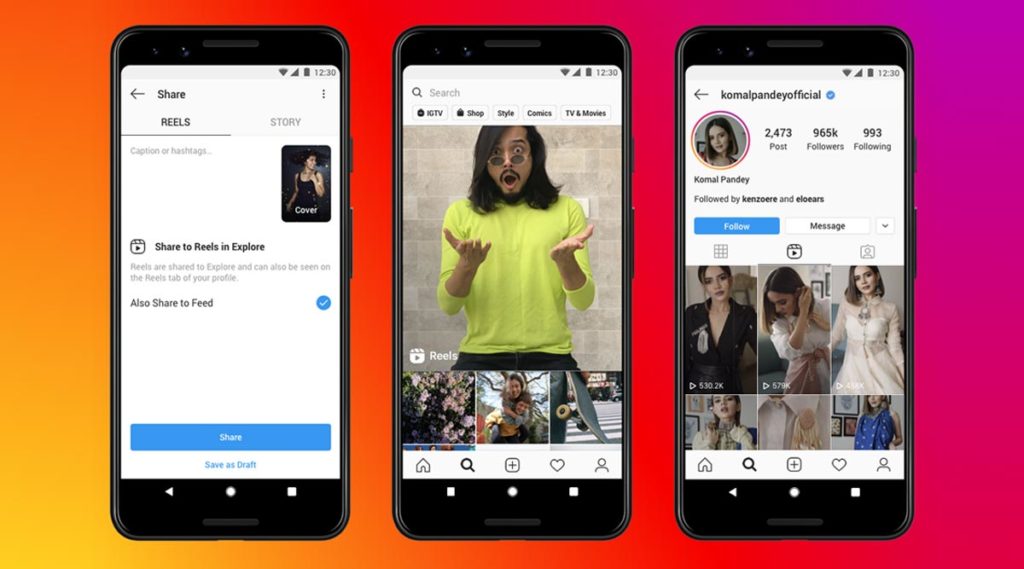 Conclusion:
Now that you have an overview of this new feature of Instagram, the Reel is sure to gain popularity in the coming time. TikTok has been banned and Facebook launching this new feature on Instagram will definitely blow everyone's mind. So go check out this feature on the app and create some fun and engaging content.